Reflect Well on Somebody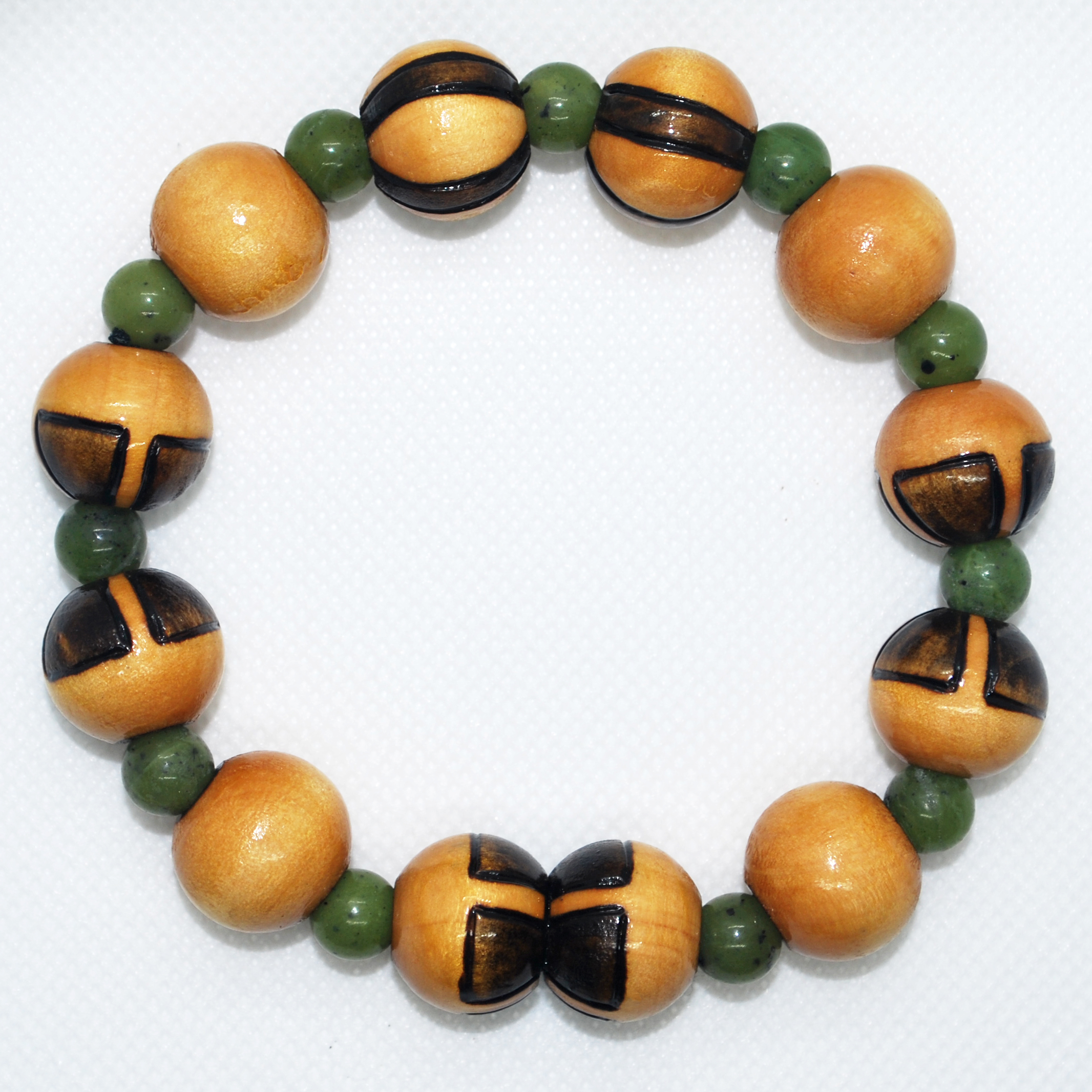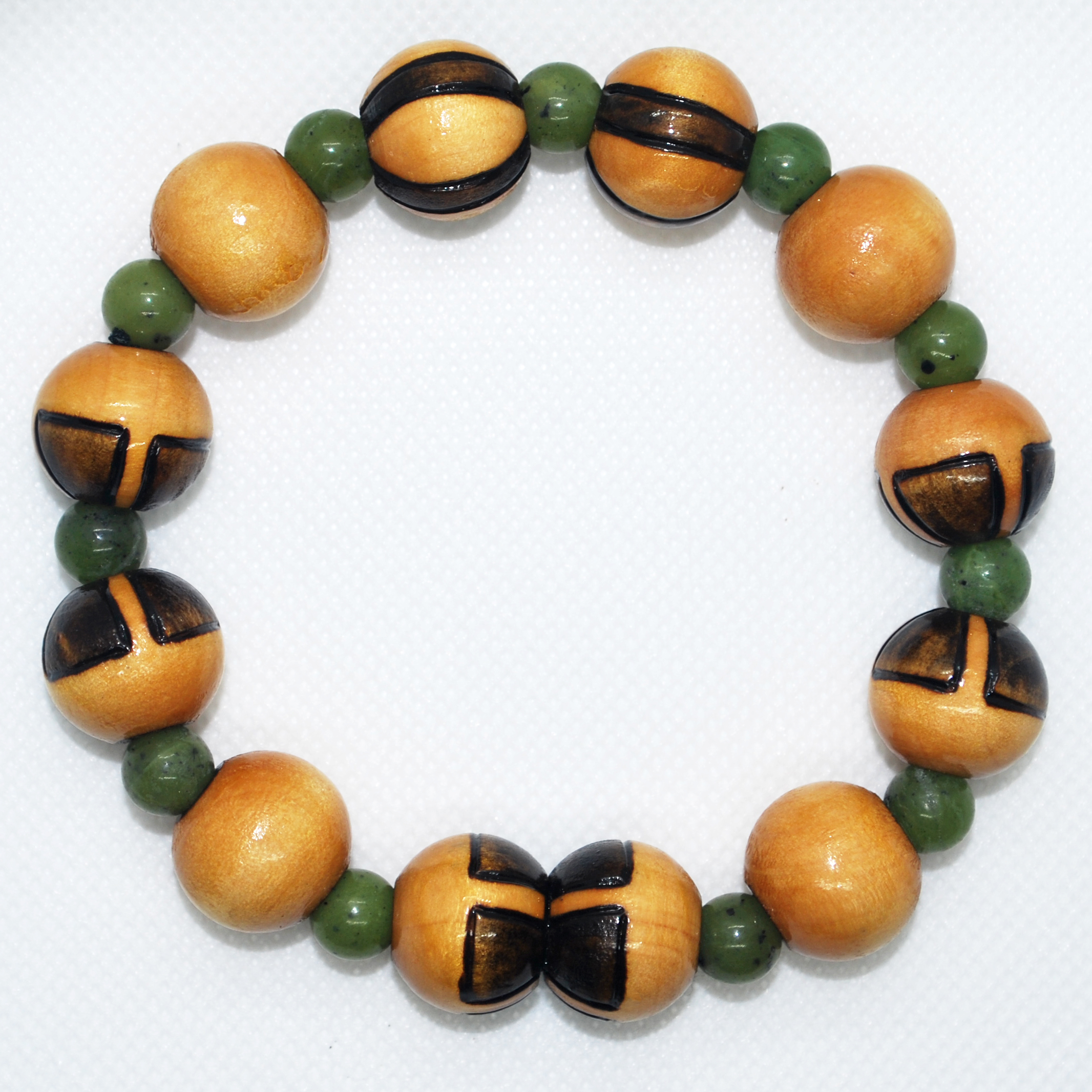 Reflect Well on Somebody
Make somebody appear to be good to other people.
What it looks like to be hand-in-hand with your world.
Your lives intertwine in a symmetrical composition, with vast connections to which depths are only understood from within. You incarnate a uniquely balanced rhythm with magnanimous compassion and gratitude.
At is core, the resonance of African Jade brings harmony to the mind, body and spirit. It is a gentle natured stone; calming, soothing, caring and uplifting. Every wooden bead is meticulously designed and individually hand-burned. Carved from poplar, these spectacular trees with a very strong set of roots afford them the symbolic value of grounding, security and resilience. Revered for their independence, they need very little care, if any, to grow healthy and hearty.
People will stop and say they reflect well on you.
wood: poplar

stone: African jade

clasp: magnet

length: 8.5 in / 21.5 cm (or) 10 in / 25.5 cm